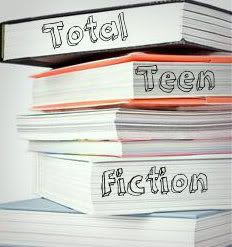 Weekly Book Round Up!
I can't believe it's been a week since I started this blog - how time flies! Firstly welcome to my lovely new followers. Each Sunday I hope to bring you a little round up of all the book related shenanigans from throughout the week. From what I'm currently reading to what books I've bought/borrowed, this is the place to find a whole week's worth of book goodness all in one post. Enjoy!
Currently reading:
As of last night I'm reading Crossed by Ally Condie, the sequel to Matched which was my very first review on the blog! (
You can read that review here.
) I'm 50 pages in so far and it's getting me excited already.
Books finished this week:
This week I finished
Evernight
by Claudia Gray and the utterly amazing
City of Lost Souls
by Cassandra Clare. I actually had to have a debrief of
CoLS
with a friend after I'd finished it because I had so much to say about it!
The review of that is here.
Books loaned from the library:
This week I checked out
Evernight
by Claudia Gray which you
can find the review of here
. I also took out
My Sister Lives on the Mantelpiece
by Annabel Pitcher,
Crossed
by Ally Condie and
The Iron King
by Julie Kagawa.
Library holds: Books I'm waiting to become available at the moment are Wonder by R.J. Palacio and Falling Fast by Sophie McKenzie.
Books bought:
I rarely buy books as I can't afford to splash out on them a lot, but this week I picked up some bargains as a little treat for starting this blog! I bought
Shiver
by Maggie Steifvater at The Works for £1.99 and
Evermore
by Alyson Noel and
The Magical Worlds of Harry Potter
by David Colbert from The British Heart Foundation charity shop. Yay for bargains!
I'm also really excited about some of the books featured at this week's BookExpo America, particularly those featured in
this piece by HuffPost.
So it's been a busy week, but an amazing one book wise. I hope you'll join me again next week for YA related antics!