FRIDAY FINDS
is hosted over on Should Be Reading showcases the books you 'found' and added to your To Be Read (TBR) list… whether you found them online, or in a bookstore, or in the library — wherever! (they aren't necessarily books you purchased).
I've been trying to keep my to-read list in check recently because it's been getting super long! So I've come up with a rule that my to-read list can't be bigger than my read list on Goodreads. This means for every book I finish I can add a new one to my to-read list - more motivation if I needed any!
A few finds I've stumbled across online this week: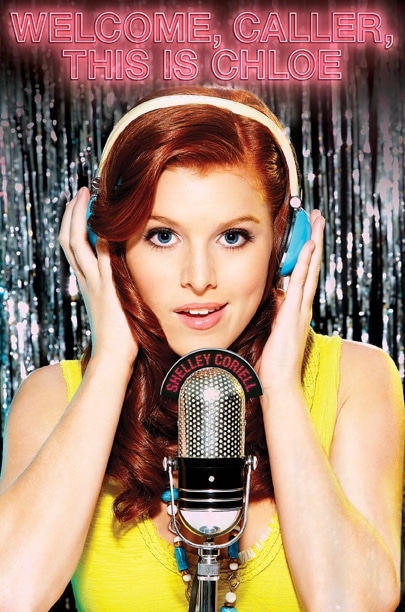 Welcome Caller, This is Chloe
by Shelley Coriell. I remember reading about this book a while ago but it had completely slipped my mind, so when I saw it on a blog this week I made sure to add it to my to-read list! It's all about a girl who hosts a call-in show on her school radio station. I love listening to the radio so this definitely appeals to me. I can't wait to read it.
Just Flirt
by Laura Bowers. I've read about this book on a few blogs recently. It sounds like a really fun contemporary YA novel so I'll definitely be checking it out when I can.
The Supernaturalist
by Eoin Colfer. I've read a few of the Artemis Fowl books in the past and enjoyed them. This book is available on my library's e-book lending service so I want to try and download it soon.